I will be posting all the bits of MT information I can gather here. I hope that none of this page's content will be in violation of copyright laws, as everything I post here is no longer in print. If you have any documentation, sales brochures, magazine advertisements, articles, or anything relating to the Elsinore MTs. Please let me know at elsinore_mt125@yahoo.ca, or s_wind@hotmail.com. I would be happy to post it here. I will NOT be posting the Clymer or Chilton manuals here as they are still in publication, and can be purchased from various sources.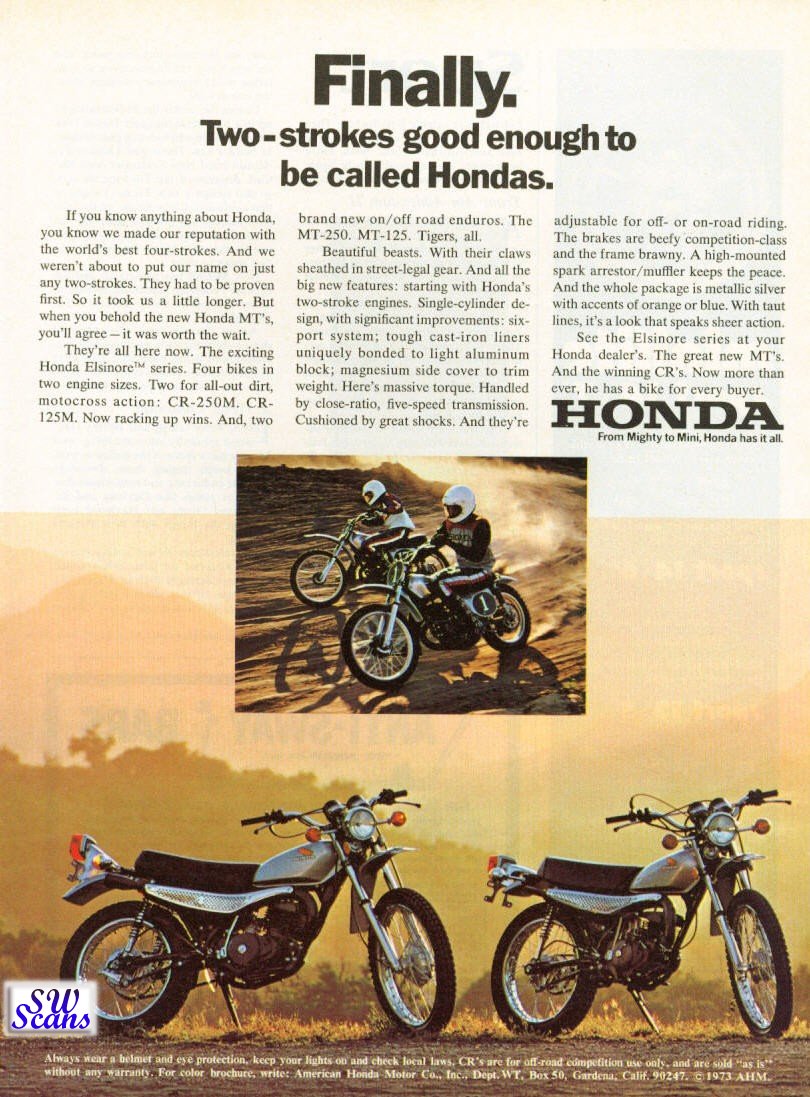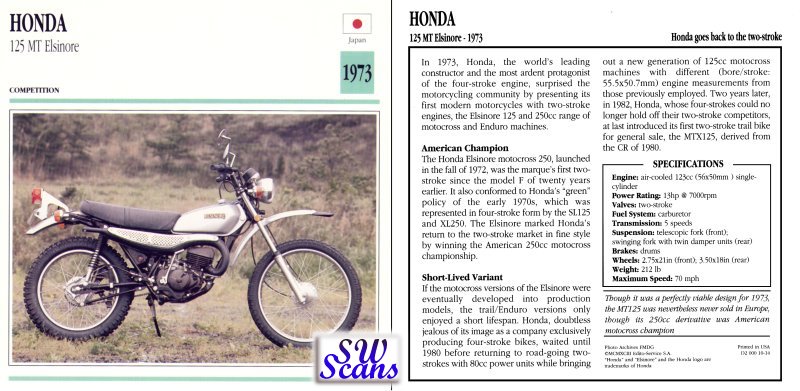 The writer of the article contacted me about using the photos of my bike in the article.
But it wasn't until after the article was published that I found out he had given me a photo credit, and a short mention at the end of the article.
<![if !vml]>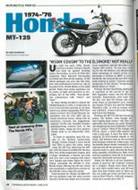 <![endif]>
1973 ad for the 1974 model year.
Collectors Card for 1974 model year. Mislabelled as 1973
Hemmings Motor News June 2010